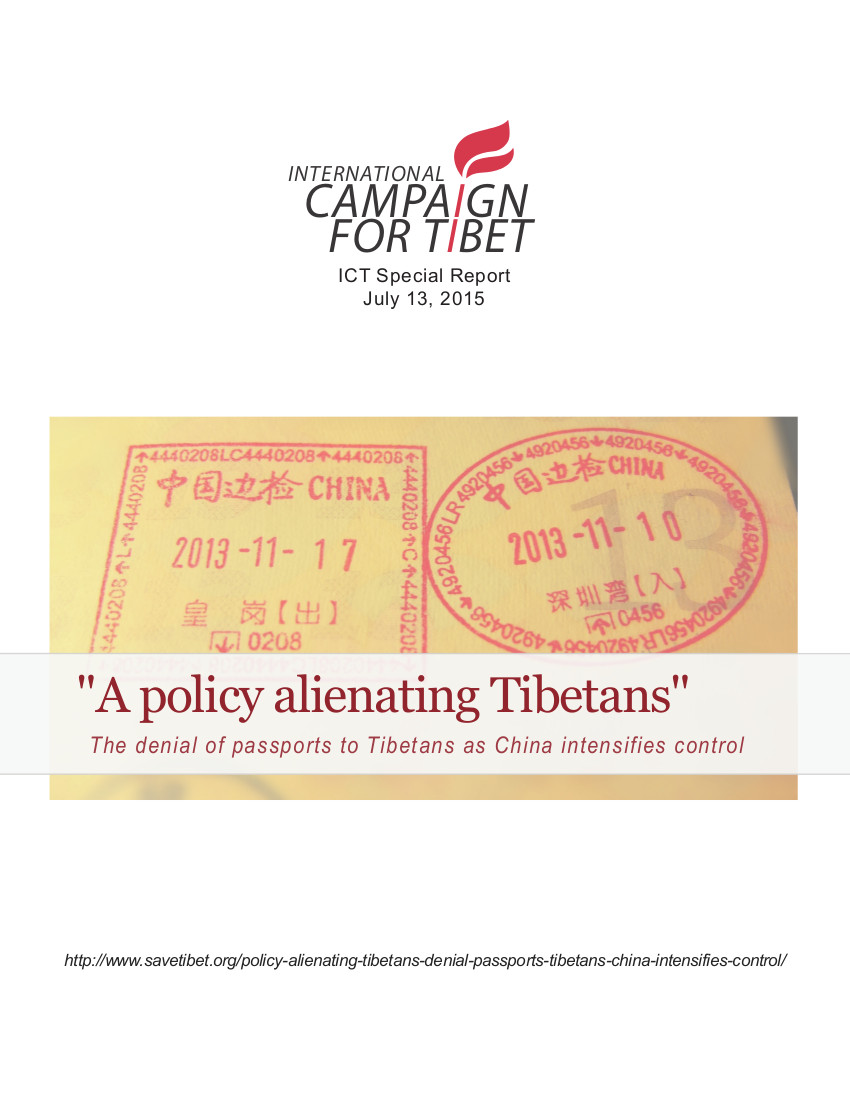 A new report by ICT shows how the Chinese authorities have intensified control over Tibetans' movements by denying and recalling passports, in contravention of Chinese law, and connected to the Chinese authorities' political agenda of undermining the Dalai Lama and seeking to assert their control over Tibetan people.
Very few Tibetans in the Tibet Autonomous Region (TAR) and in many other Tibetan areas have been issued passports in the past three years, and many people had their passports confiscated. Restrictions have been tight in areas outside the TAR where there has been unrest, such as Ngaba (Chinese: Aba) in Sichuan, where the wave of self-immolations began. In contrast, more and more Chinese are travelling both abroad and freely in Tibetan areas.
Denial of the ability to travel outside Tibet legally is used as a form of collective punishment; the family and friends of certain individuals such as former political prisoners, or people associated with Tibetans who have self-immolated or participated in protest, can also have passports denied or recalled. The denial of passports is accompanied by restrictions on movement in Tibetan areas linked to intensified militarization and security particularly in areas where there has been protest or self-immolations. Tibetans in the Tibet Autonomous Region have been particularly impacted.
The Chinese authorities have imposed sweeping new measures in order to prevent Tibetans travelling to teachings by the Dalai Lama outside Tibet, and to punish those who do. For the first time at a major Buddhist teaching by the Dalai Lama in 2014, the Kalachakra in Ladakh, there were more Chinese Buddhists present than Tibetans from inside Tibet. The restrictions threaten the survival of Tibetan Buddhist teachings in Tibet by making it nearly impossible for monks and nuns who wish to travel outside the PRC to receive instruction from teachers who are in exile, and difficult for exiled teachers to get permission to travel within Tibet to give teachings.