Since its creation, the Tibet intergroup (TIG) has held regular meetings to discuss developments in the political, economic and human rights situation in Tibet. During these meetings, experts on Tibet, former Tibetan political prisoners and members of the Tibetan Parliament in Exile are often invited to brief MEPs on various Tibet issues. Members of the TIG also had the opportunity to obtain special audiences with the Dalai Lama on several occasions, either during his visits to Europe or delegations to the Tibetan spiritual leader's home in exile in Dharamshala, India.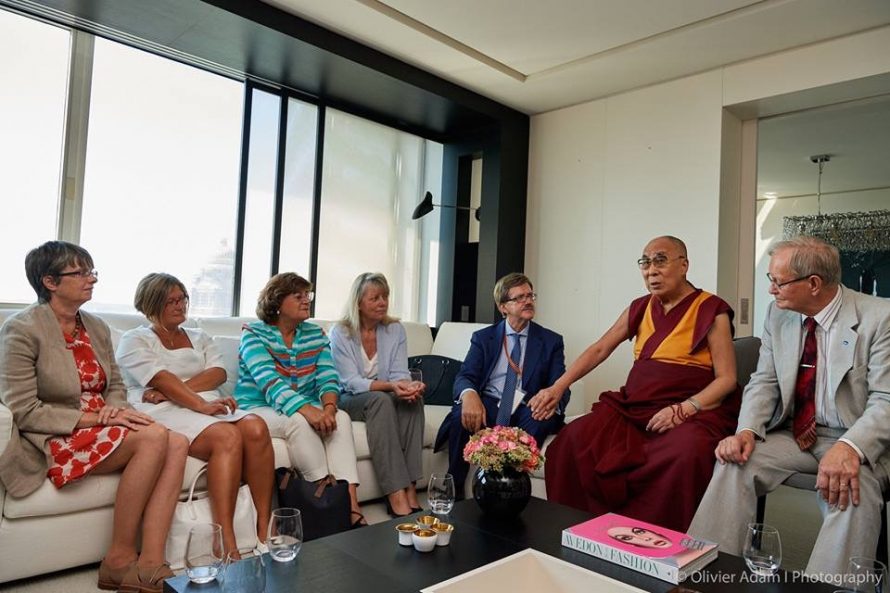 The TIG has organized several events about Tibet in the European Parliament, including a number of conferences and exhibitions. In July 2015, to mark the Dalai Lama's 80th birthday, the TIG for example staged a photo exhibition in the European Parliament (first in Brussels then in Strasbourg) recalling the most important phases of his life and his unerring dedication to the promotion of non-violence and celebrating his message of dialogue, reconciliation and inter-religious harmony.
TIG members have also actively participated in World Parliamentarians Conventions on Tibet (WPCT) – an international conference regularly organized by the Tibetan government and parliament in exile, with the support of ICT, to facilitate coordination among politicians and parliamentary groups supportive of Tibet around the world to advance Tibetan issues in a concerted manner. The latest WPCT was held in Riga in May 2018, and was attended by around 100 participants, including parliamentarians from the UK, Australia, New Zealand, France, Romania, Canada, Czech Republic, Lithuania, Latvia, India, Nepal and Chile, as well as members of the European Parliament. It followed six previous conventions that took place in New Delhi (1994), Vilnius (1995), Washington DC (1997), Edinburgh (2005), Rome (2009) and Ottawa (2012).
Thanks to the Tibet intergroup, during its 8th legislature (2014 – 2019) the European Parliament:
Adopted several resolutions on Tibet (e.g. Cases of the Larung Gar Tibetan Buddhist Academy and Ilham Tohti in December 2016; Cases of the human rights activists Wu Gan, Xie Yang, Lee Ming-che and Tashi Wangchuk, and the Tibetan monk Choekyi in January 2018; Resolution on China, notably the situation of religious and ethnic minorities in April 2019)
Held hearings and debates in the Foreign Affairs Committee (AFET) and the Human Rights Sub-Committee (DROI) (e.g. in November 2016 with a testimony of Nyima Lhamo, the niece of prominent political prisoner Tenzin Delek Rinpoche who died in Chinese custody in July 2015)
Organized events on Tibet (e.g. in 2014 the screening of the documentary Leaving Fear Behind by Tibetan filmmaker Dhondup Wangchen, sentenced to six years in prison for 'subversion', in 2015 a conference on Environmental Degradation on the Third Pole hosted by MEPs Thomas Mann and Molly Scott Cato, and in 2018 a photo exhibition on Tibetans in exile)
Included Tibet in several annual reports (e.g. in 2015 and 2018 in the report on EU-China relations)
Submitted parliamentary questions on the situation in Tibet to the EU High Representative for Foreign Affairs and Security
Sent MEPs delegations to Dharamshala, India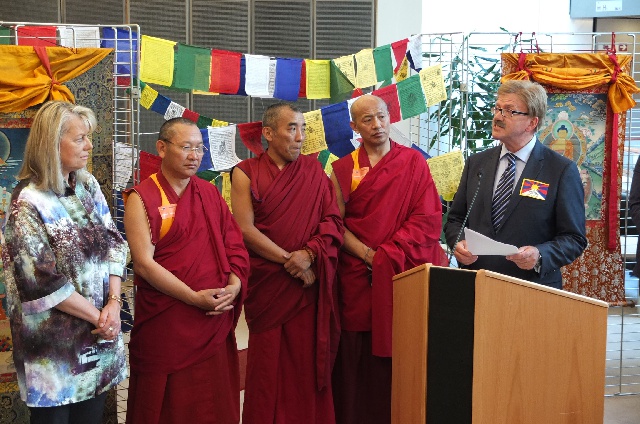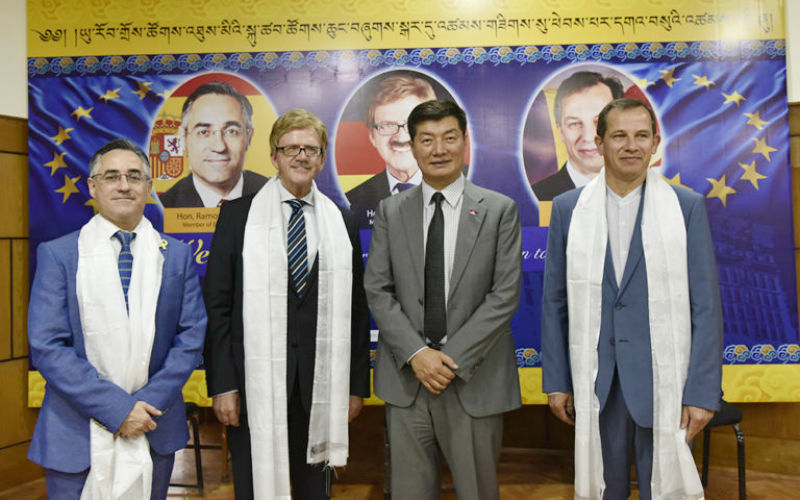 Intergroups in the European Parliament

Intergroups are unofficial groupings of Members of the European Parliament formed in view of holding informal exchanges on specific topics and promoting contact between Members and the civil society. As intergroups are not official bodies of Parliament, they cannot express Parliament's views.

The Parliament's presidium has laid down conditions for establishing intergroups, which must be established at the start of each parliamentary term (an application must be signed by at least three political groups and a yearly declaration of financial interests is required). If these conditions are met, political groups may provide intergroups with logistical support.