More than a decade after the unprecedented wave of protests that swept across the Tibetan plateau leading up to the 2008 Beijing Olympics, the human rights situation in Tibet remains of deep concern, as China has increased repression in order to stifle any new challenge to its rule there.
Under President Xi Jinping's leadership in particular, the Chinese government has further curtailed a wide range of fundamental human rights under the pretext of 'security' and 'stability', while creating a veneer of legality and legitimacy for its abuses. Tibetans today live in a quasi prison state, where all their movements are closely monitored and severely restricted. Growing interferences on the institutions and daily practice of Tibetan Buddhism has left freedom of religion virtually non-existent, and the Tibetan language – the bedrock of cultural and religious identity – is systematically undermined. Thousands of Tibetan nomads have been forced to slaughter their livestock and abandon their traditional way of life. And hundreds of artists, writers and human rights defenders have been arbitrarily detained, tortured or disappeared simply for voicing their concerns about Chinese ethnic or religious policies.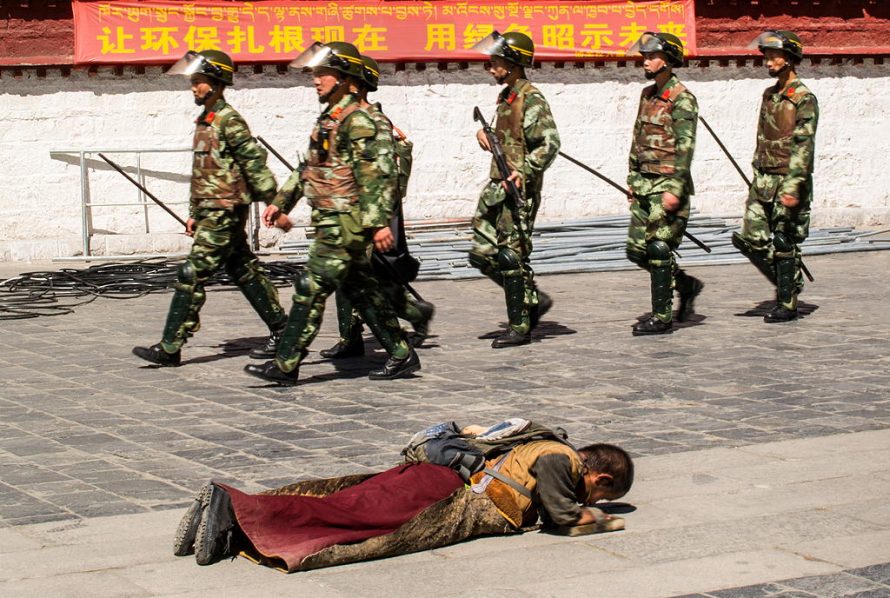 As a result of the continued attacks against their rights, culture, identity and lifestyle of their people, 155 Tibetans have self-immolated in Tibet and China since February 2009, in one of the biggest waves of self-immolation as political protest globally in the past 60 years.
A non-exhaustive list of human rights violations that occur in Tibet on a daily basis include:
Repression of religious freedom
Restrictions on freedom of expression, assembly and association
Lack of access to information and censorship (both online and offline)
Excessive use of force by the police
Arbitrary arrests, detentions and torture
Forced evictions and resettlements of nomads
Lack of consultation on development projects
directly affecting Tibetan communities and livelihoods
Restrictions on cultural rights
Insufficient access to healthcare
Insufficient access to education and, consequently, employment
Keys issues
Repression of religious freedom
Environmental degradation
Suppression of dissent
Lack of access to Tibet
Where is Tibet
The term "Tibet" refers to all tibetan areas currently under the jurisdiction of the People's Republic of China.
Tibet was traditionally comprised of three main areas: Amdo (northeastern Tibet), Kham (eastern Tibet) and U-Tsang (central and western Tibet). The Tibet Autonomous Region (TAR) was established by the Chinese government in 1965 and covers the area of Tibet west of the Drichu River (Yangtze, in Chinese), including part of Kham, although it is now referred to as "central Tibet" in English. The rest of Amdo and Kham have been incorporated into Chinese provinces, and where Tibetan communities were said to have 'compact inhabitancy' in these provinces they were designated as Tibetan autonomous prefectures and counties. Consequently most of Qinghai and parts of Gansu, Sichuan and Yunnan provinces are acknowledged as 'Tibetan' by the Chinese authorities. Tibet constitutes 25% of what the world today recognizes as China. When China today speaks of "Tibet", it is usually referring only to the TAR – one third of traditional Tibetan land.