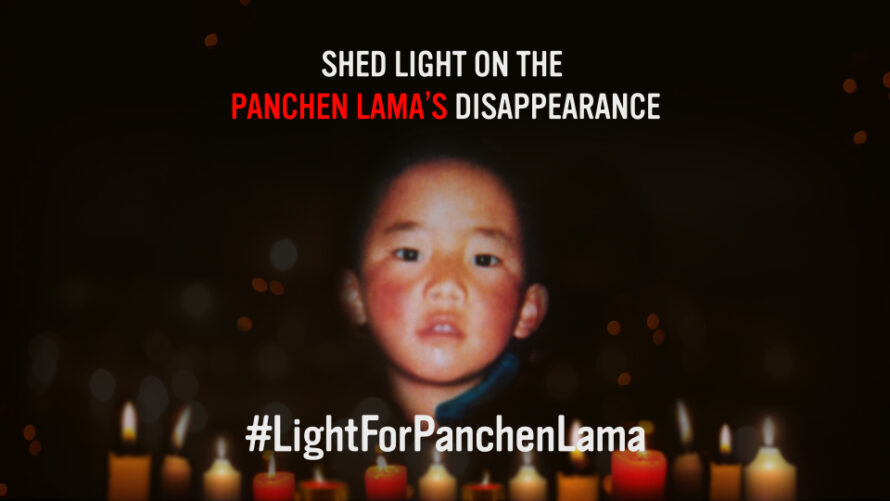 On the occasion of the 32nd birthday of the 11th Panchen Lama of Tibet Gedun Choekyi Nyima – who was abducted by China in 1995 at the age of 6 and who has been missing since – on 25 April, ICT is calling on all Tibet supporters in Europe to take action and help us shed light on his disappearance!
---
🕯 ONLINE ACTION – BURN A #LIGHTFORPANCHENLAMA
On 25 April, ICT calls on everyone to light a candle on the occasion of the Panchen Lama's birthday and to share a picture of it on their social media. In this way, we express our solidarity with the Panchen Lama and we draw attention to his disappearance throughout Europe!
How to participate:
Light a candle on April 25th
Take a picture of the burning candle
Share this photo on social media with the hashtag #LightForPanchenLama! If you do not have Facebook, you can also participate by sending us your photo via email; we will then select some of the pictures to share on our social media.
---
📢 PROTEST IN FRONT OF THE CHINESE EMBASSY IN BRUSSELS
On Friday 23 April, together with the Tibetan community in Belgium, ICT will hold a peaceful demonstration at the Chinese Embassy in Brussels to call on the Chinese government to immediately release the Panchen Lama.
You are also invited to attend! The protest will take place from 12h to 13h in front of the Chinese Embassy ( Avenue de Tervuren 443-445).
Please respect social distancing between yourself and other participants and wear a mask at all time. The event will in any case be limited to 50 participants, in accordance with Belgium's latest sanitary measures.