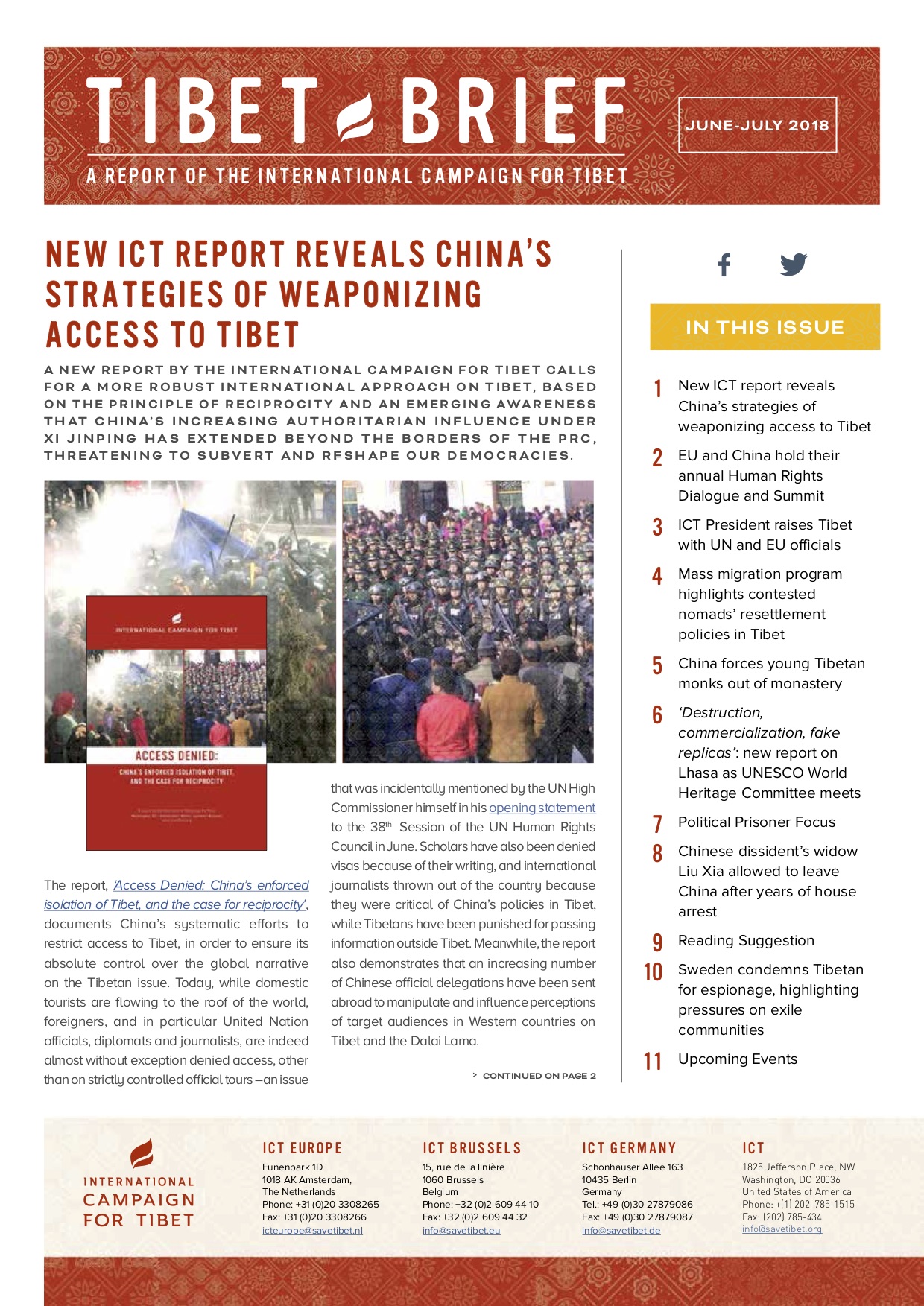 The Tibet Brief is an ICT publication for policy-makers, providing concise information and perspectives on the political, economic and human rights situation in Tibet.
In this edition:
New ICT report reveals China's strategies of weaponizing access to Tibet
EU and China hold their annual Human Rights Dialogue and Summit
ICT President raises Tibet with UN and EU officials
China forces young Tibetan monks out of monastery
Mass migration program highlights contested nomads' resettlement policies in Tibet
'Destruction, commercialization, fake replicas': new report on Lhasa as UNESCO World Heritage Committee meets
Chinese dissident's widow Liu Xia allowed to leave China after years of house arrest
Sweden condemns Tibetan for espionage, highlighting pressures on exile communities
Political Prisoner Focus
Reading Suggestion
Upcoming Events
Click here to read the Tibet Brief.
The French version is available here/version française disponible ici.