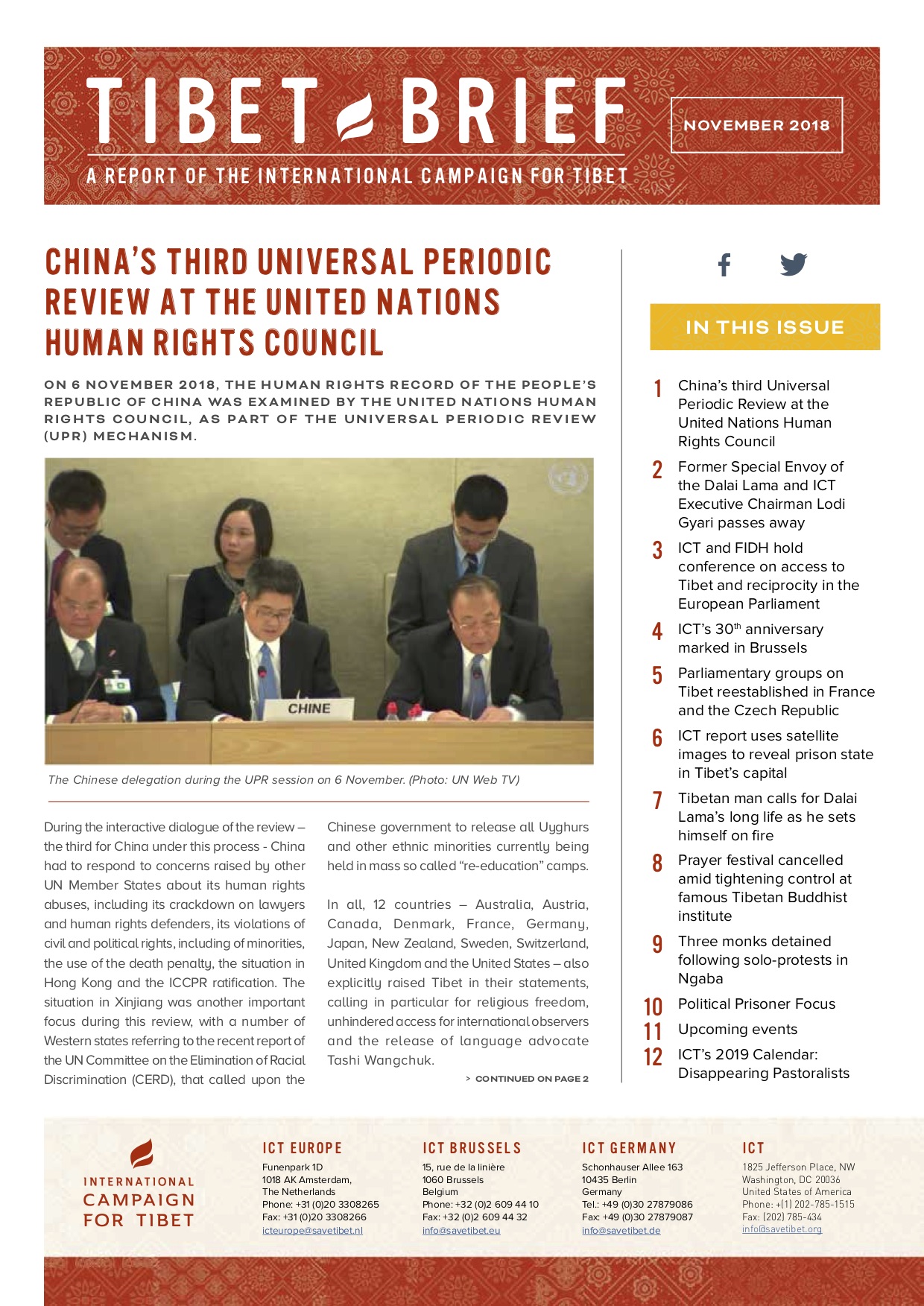 The Tibet Brief is an ICT publication for policy-makers, providing concise information and perspectives on the political, economic and human rights situation in Tibet.
In this edition:
China's third Universal Periodic Review at the United Nations Human Rights Council
Former Special Envoy of the Dalai Lama and ICT Executive Chairman Lodi Gyari passes away
ICT and FIDH hold conference on access to Tibet and reciprocity in the European Parliament
ICT's 30th anniversary marked in Brussels
Parliamentary groups on Tibet reestablished in France and the Czech Republic
ICT report uses satellite images to reveal prison state in Tibet's capital
Prayer festival cancelled amid tightening control at famous Tibetan Buddhist institute
Tibetan man calls for Dalai Lama's long life as he sets himself on fire
Three monks detained following solo-protests in Ngaba
Political Prisoner Focus
ICT's 2019 Calendar: Disappearing Pastoralists
Upcoming events
Click here to read the Tibet Brief.
The French version is available here.