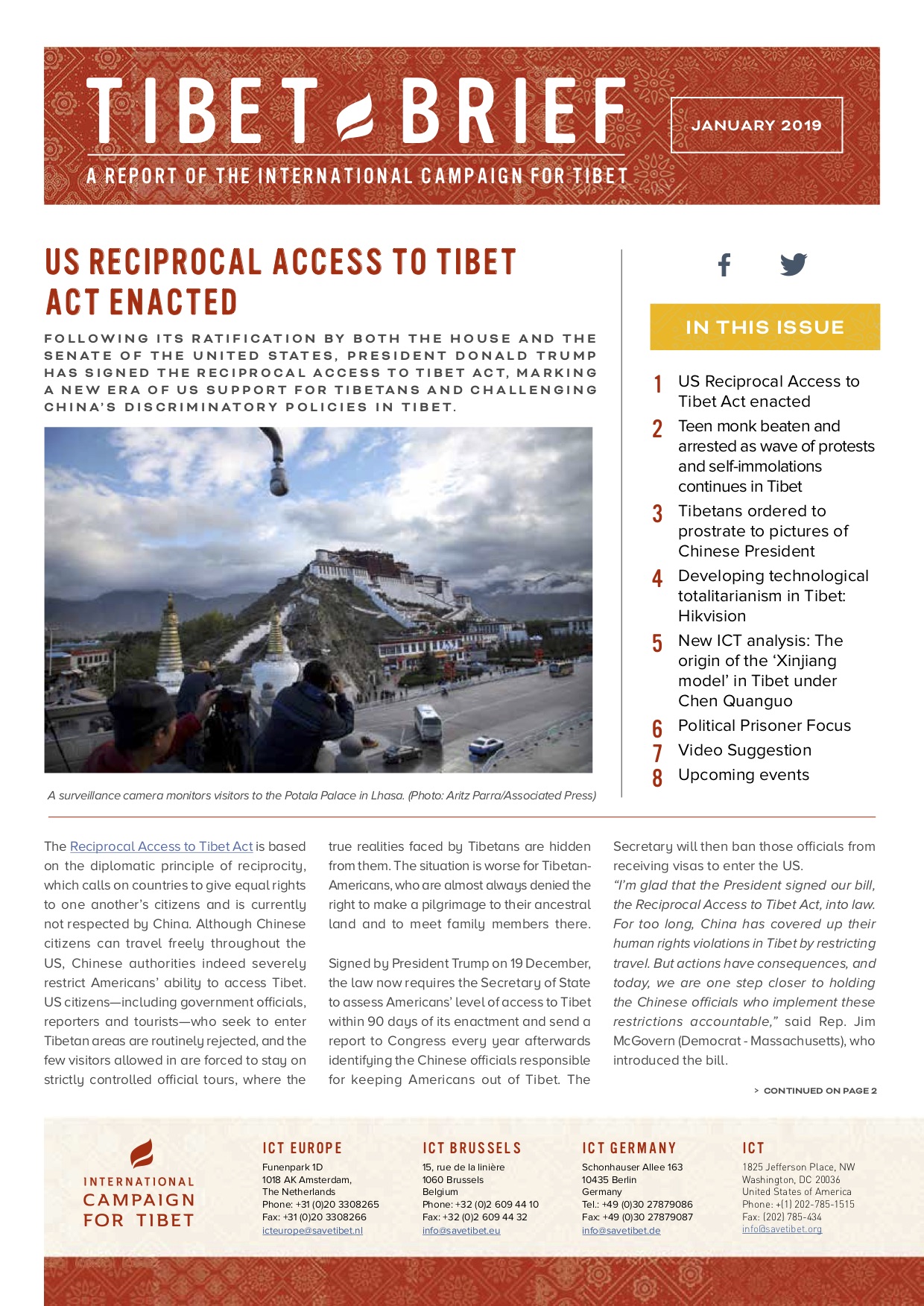 The Tibet Brief is an ICT publication for policy-makers, providing concise information and perspectives on the political, economic and human rights situation in Tibet.
In this edition:
US Reciprocal Access to Tibet Act enacted
Teen monk beaten and arrested as wave of protests and self-immolations continues
Tibetans ordered to prostrate to pictures of Chinese President
Developping technological totalitarianism in Tibet: Hikvision
New ICT analysis: The origin of the 'Xinjiang model' in Tibet under Chen Quanguo
Political Prisoner Focus
Video suggestion
Upcoming events
Click here to read the Tibet Brief.
The French version is available here.