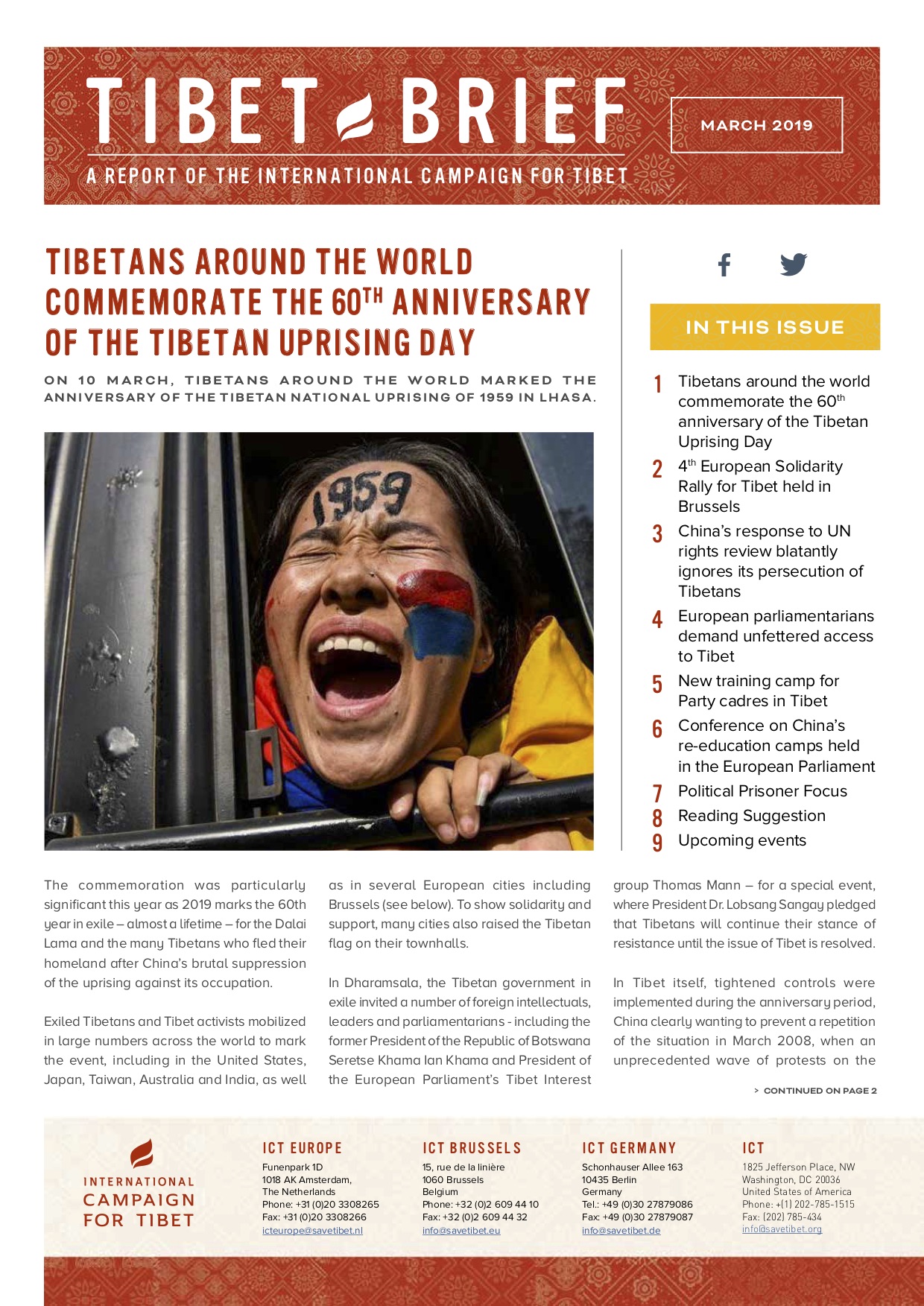 The Tibet Brief is an ICT publication for policy-makers, providing concise information and perspectives on the political, economic and human rights situation in Tibet.
In this edition:
Tibetans around the world commemorate the 60th anniversary of the Tibetan Uprising Day
4th European Solidarity Rally for Tibet held in Brussels
China's response to UN rights review blatantly ignores its persecution of Tibetans
European parliamentarians demand unfettered access to Tibet
New training camp for Party cadres in Tibet
Conference on China's re-education camps held in the European Parliament
Political Prisoner Focus
Reading Suggestion
Upcoming Events
Click here to read the Tibet Brief.
The French version is available here.