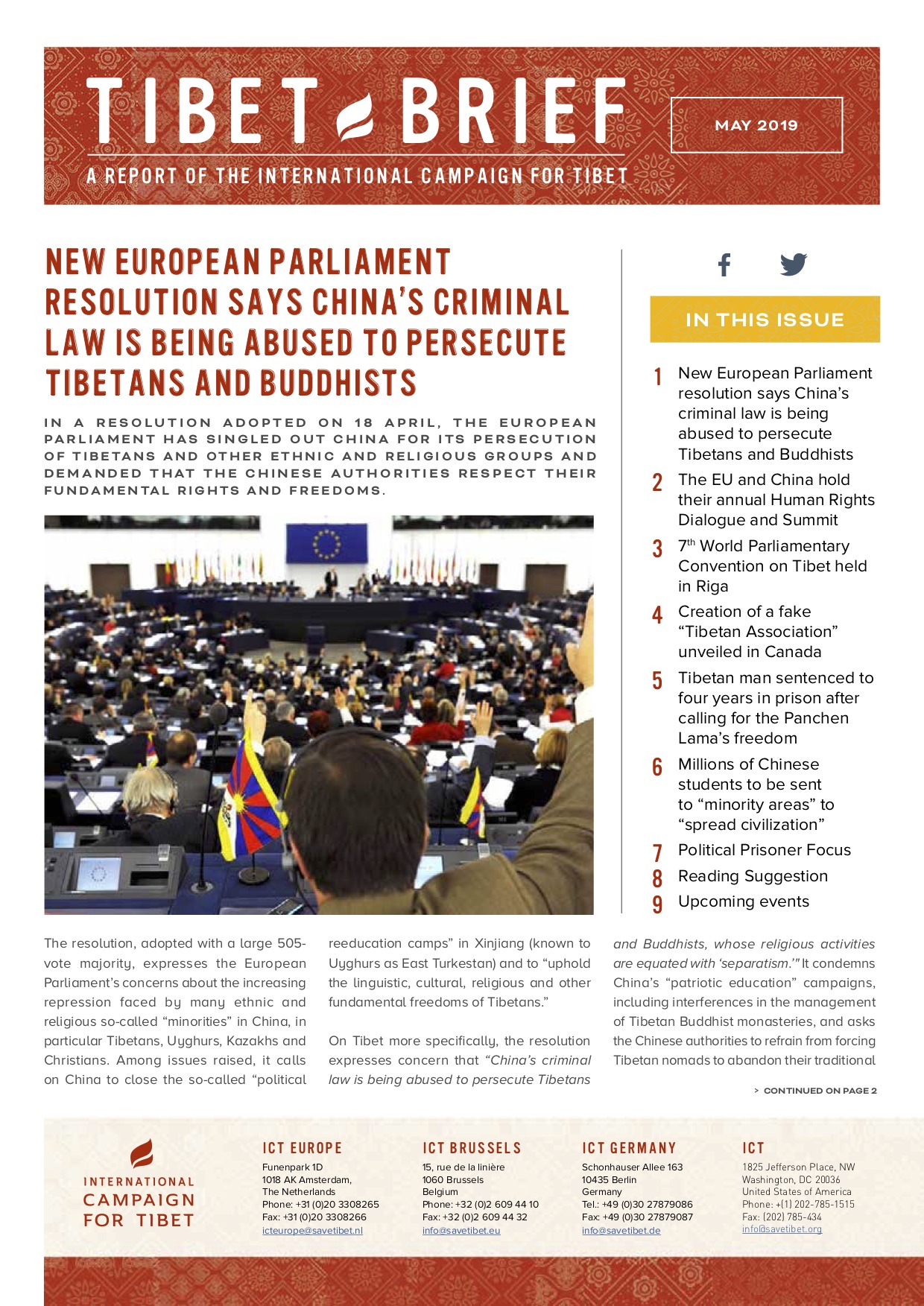 The Tibet Brief is an ICT publication for policy-makers, providing concise information and perspectives on the political, economic and human rights situation in Tibet.
In this edition:
New European Parliament resolution says China's criminal law is being abused to persecute Tibetans and Buddhists
The EU and China hold their annual Human Rights Dialogue and Summit
7th World Parliamentary Convention on Tibet held in Riga
Creation of a fake "Tibetan Association" unveiled in Canada
Tibetan man sentenced to four years in prison for calling out for the Panchen Lama's freedom
Millions of Chinese students to be sent to "minority areas" to "spread civilization"
Political Prisoner Focus
Reading Suggestion
Upcoming events
Click here to read the Tibet Brief.
The French version is available here.