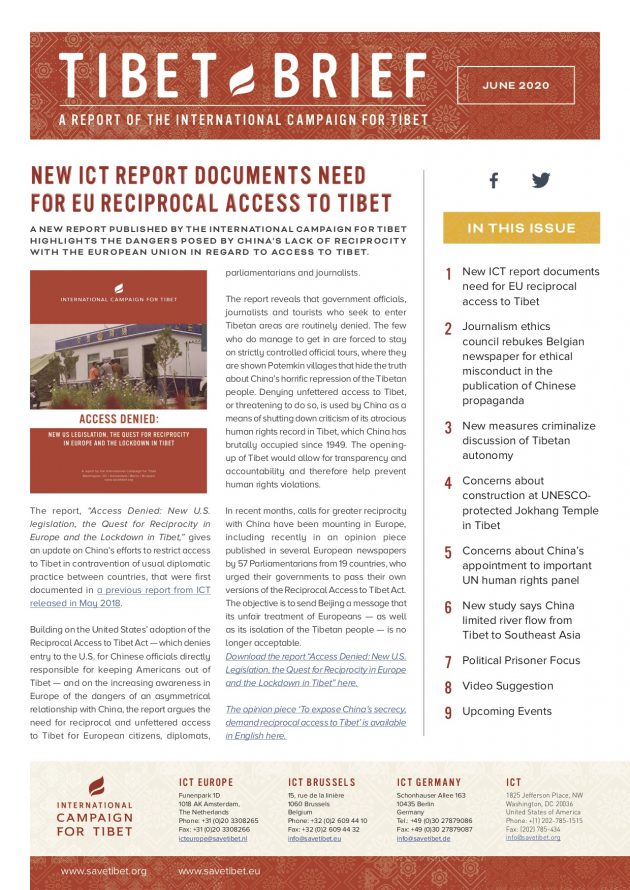 The Tibet Brief is an ICT publication for policy-makers, providing concise information and perspectives on the political, economic and human rights situation in Tibet.
In this edition:
New ICT report documents need for EU reciprocal access to Tibet
Journalism ethics council rebukes Belgian newspaper for ethical misconduct in the publication of Chinese propaganda
New measures criminalize discussion of Tibetan autonomy
Concerns about construction at UNESCO-protected Jokhang Temple in Tibet
New study says China limited river flow from Tibet to Southeast Asia
Concerns about China's appointment to important UN human rights panel
Political Prisoner Focus
Video Suggestion
Upcoming Events
Click here to read the Tibet Brief.
The French version is available here.