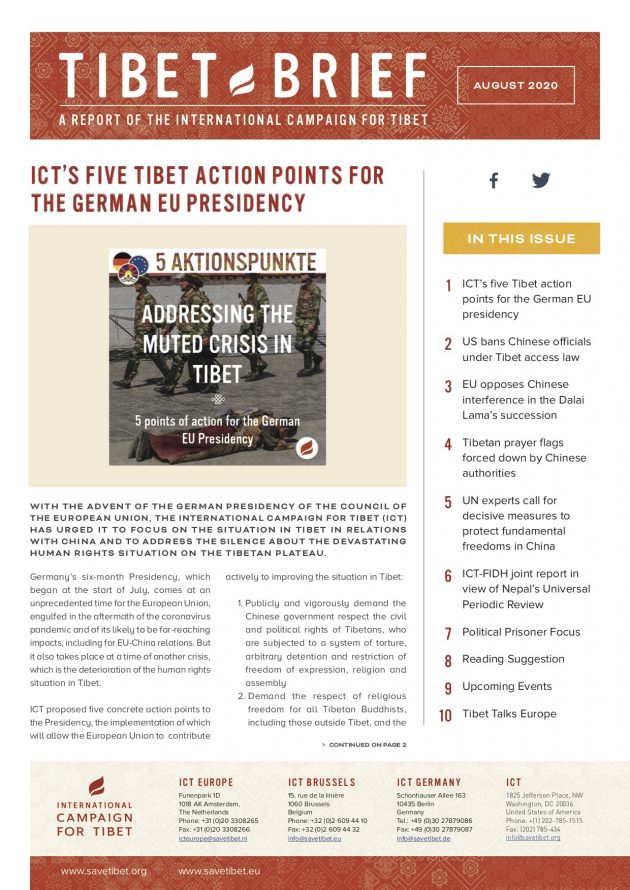 The Tibet Brief is an ICT publication for policy-makers, providing concise information and perspectives on the political, economic and human rights situation in Tibet.
In this edition:
ICT's five Tibet action points for the German EU presidency
US bans Chinese officials under Tibet access law
EU opposes Chinese interference in the Dalai Lama's succession
Tibetan prayer flags forced down by Chinese authorities
UN experts call for decisive measures to protect fundamental freedoms in China
ICT-FIDH joint report in view of Nepal's Universal Periodic Review
Political Prisoner Focus
Reading Suggestion
Upcoming Events
Tibet Talks Europe
Click here to read the Tibet Brief.
The French version is available here.