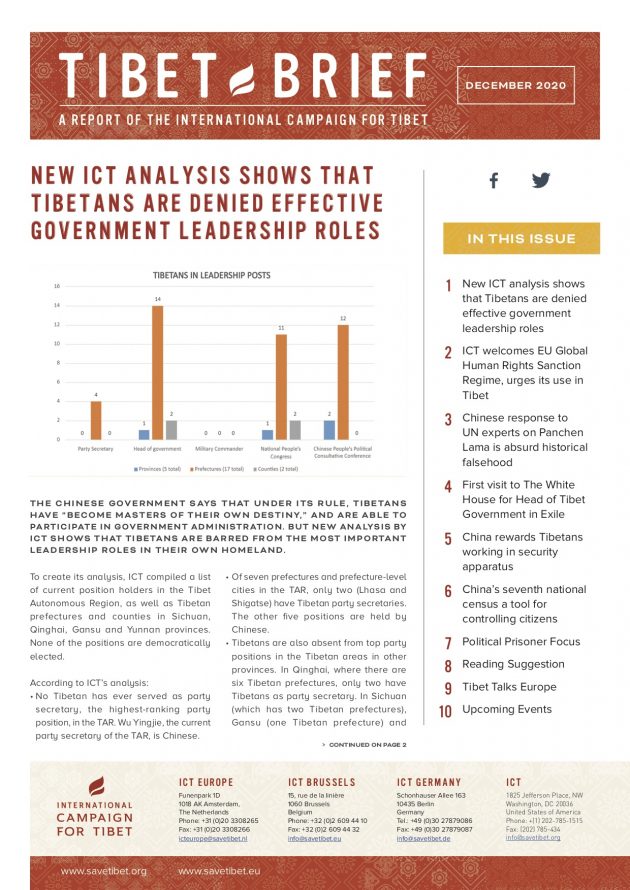 The Tibet Brief is an ICT publication for policy-makers, providing concise information and perspectives on the political, economic and human rights situation in Tibet.
In this edition:
New ICT analysis shows that Tibetans are denied effective government leadership roles
ICT welcomes EU Global Human Rights Sanction Regime, urges its use in Tibet
Chinese response to UN experts on Panchen Lama is absurd historical falsehood
First visit to The White House for Head of Tibet Government in Exile
China rewards Tibetans working in security apparatus
China's seventh national census a tool for controlling citizens
Political Prisoner Focus
Reading Suggestion
Tibet Talks Europe
Upcoming Events
Click here to read the Tibet Brief.
The French version is available here.