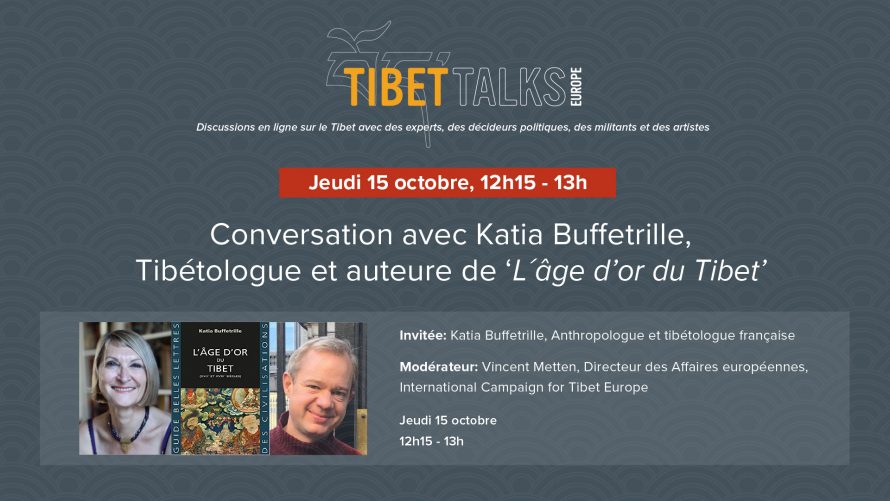 Tibet Talks Europe #8: Conversation with French tibetologist Katia Buffetrille (in French)
French tibetologist Katia Buffetrille will present her latest book, 'L'Âge d'or du Tibet' ('The Golden Age of Tibet') (Editions Les Belles Lettres), which provides a useful compilation of precise information on Tibetan history, geography, society and culture. This guide also aims to correct certain misconceptions and to show, as the Tibetan civilization is seriously threatened by the increasingly intensive Chinese colonization and control policies, how Tibetans have built an unique civilization, adapting various elements from India and China. The discussion will cover both the content of this book and the worrying current situation in Tibet.
Date: Thursday, October 15, 2020
Time: 12:15-13:00 (Central European Timezone)
Guest speaker:
Katia Buffettrille, French tibetologist and author of 'L'Âge d'or du Tibet' ('The Golden Age of Tibet)'.
Katia Buffetrille will be interviewed by ICT's EU Policy Director Vincent Metten.
Watch the recording of this episode below: