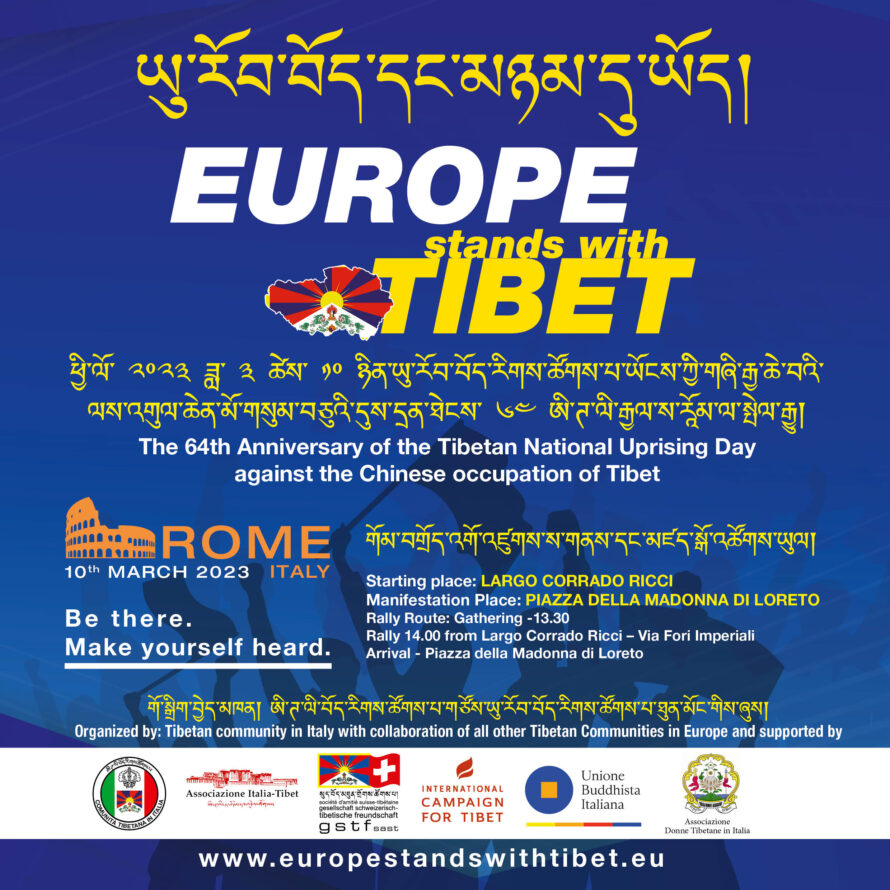 On 10 March 2023, Tibetans in exile in Europe and their supporters will gather in Rome to mark the 64th anniversary of the Tibetan National Uprising against the Chinese occupation of Tibet.
15 communities and associations from Europe who represent approximately 60,000 Tibetans will be present, as well as ICT Europe Executive Director Wangpo Tethong.
The Tibetan Uprising Day, observed yearly on 10 March, commemorates the 1959 Tibetan peaceful uprising against Communist China's repression in the Tibetan capital of Lhasa. The failure of the armed rebellion ultimately resulted in a violent crackdown on Tibetan independence movements, forcing His Holiness the 14th Dalai Lama to flee into exile in order to save his life.
We will also gather on the same day in front of the Chinese Embassy in The Hague and in Brussels to demand an end of the crimes endured by Tibetans at home and abroad by the Chinese Communist Parties and for the world to recognize that Tibet was historically never part of China.
More information: https://www.europestandswithtibet.eu/