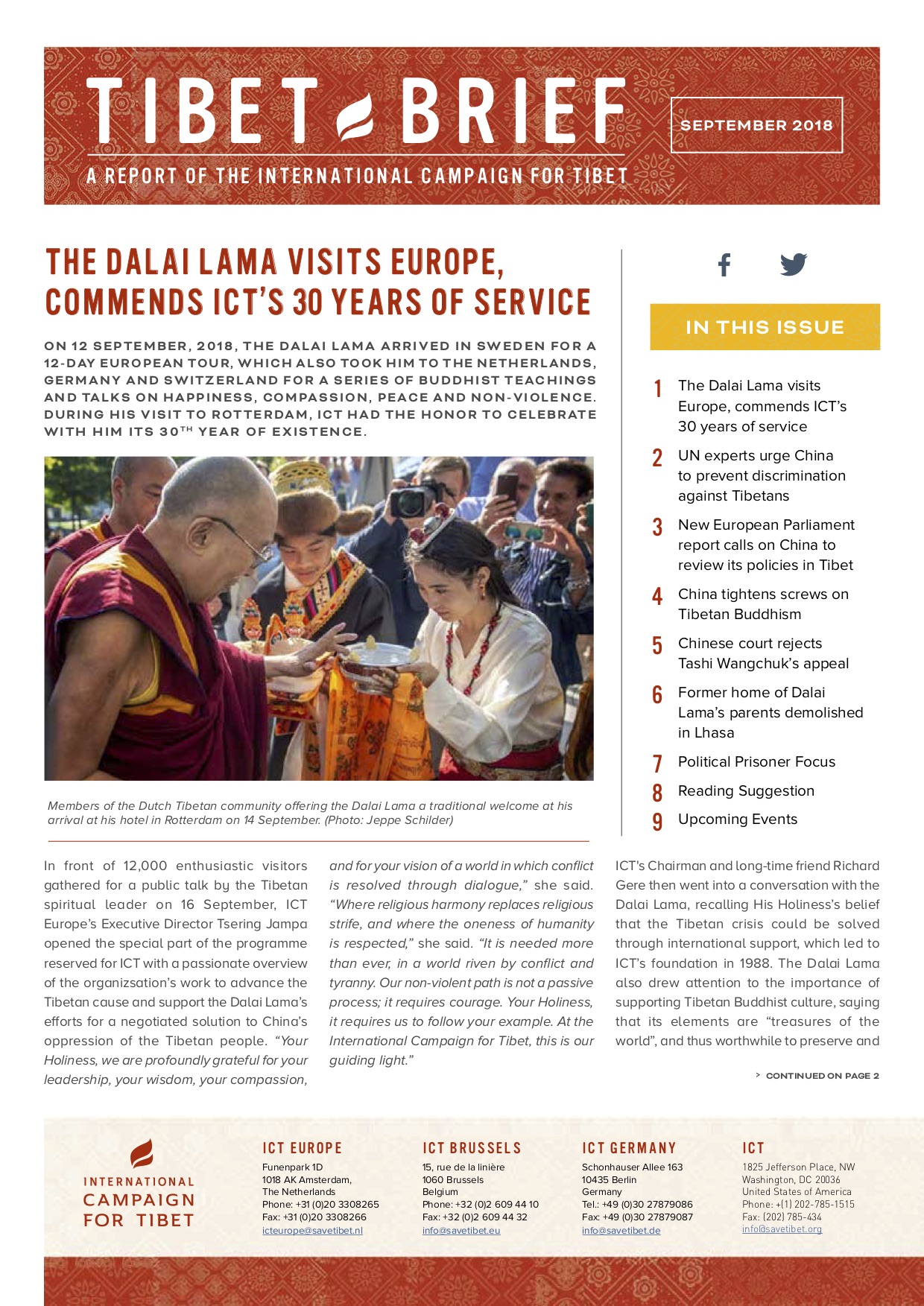 The Tibet Brief is an ICT publication for policy-makers, providing concise information and perspectives on the political, economic and human rights situation in Tibet.
In this edition:
The Dalai Lama visits Europe, commends ICT's 30 years of service
UN experts urge China to prevent discrimination against Tibetans
New European Parliament report calls on China to review its policies in Tibet
China tightens screws on Tibetan Buddhism
Chinese court rejects Tashi Wangchuk's appeal
Former home of Dalai Lama's parents demolished in Lhasa
Political Prisoner Focus
Reading and Video Suggestions
Upcoming Events
Click here to read the Tibet Brief.
The French version is available here.