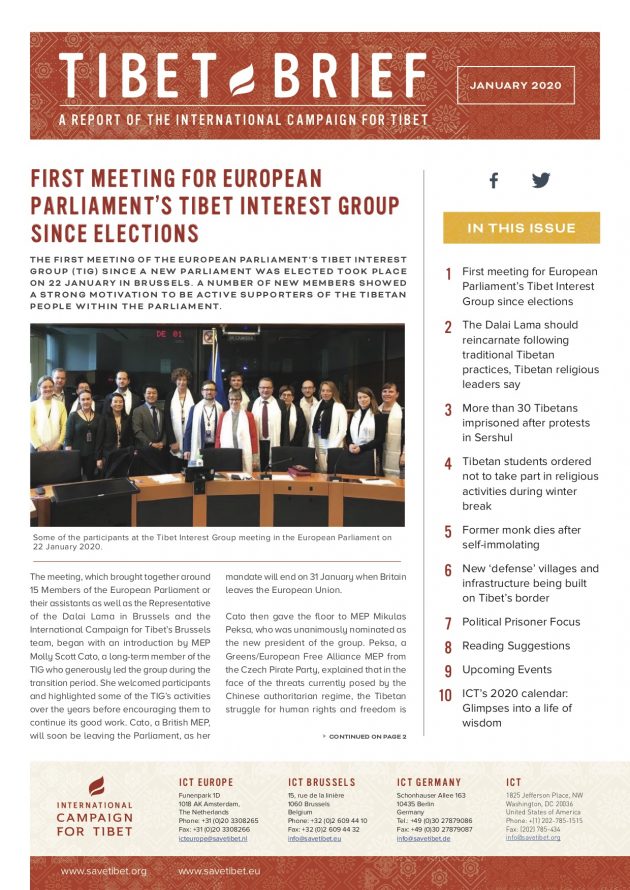 The Tibet Brief is an ICT publication for policy-makers, providing concise information and perspectives on the political, economic and human rights situation in Tibet.
In this edition:
First meeting for European Parliament's Tibet Interest Group since elections
The Dalai Lama should reincarnate following traditional Tibetan practices, Tibetan religious leaders say
More than 30 Tibetans imprisoned after protests in Sershul
Tibetan students ordered not to take part in religious activities during winter break
Former monk dies after self-immolating
New 'defense' villages and infrastructure being built on Tibet's border
Political Prisoner Focus
Reading Suggestions
Upcoming Events
ICT's 2020 calendar: Glimpses into a life of wisdom
Click here to read the Tibet Brief.
The French version is available here.