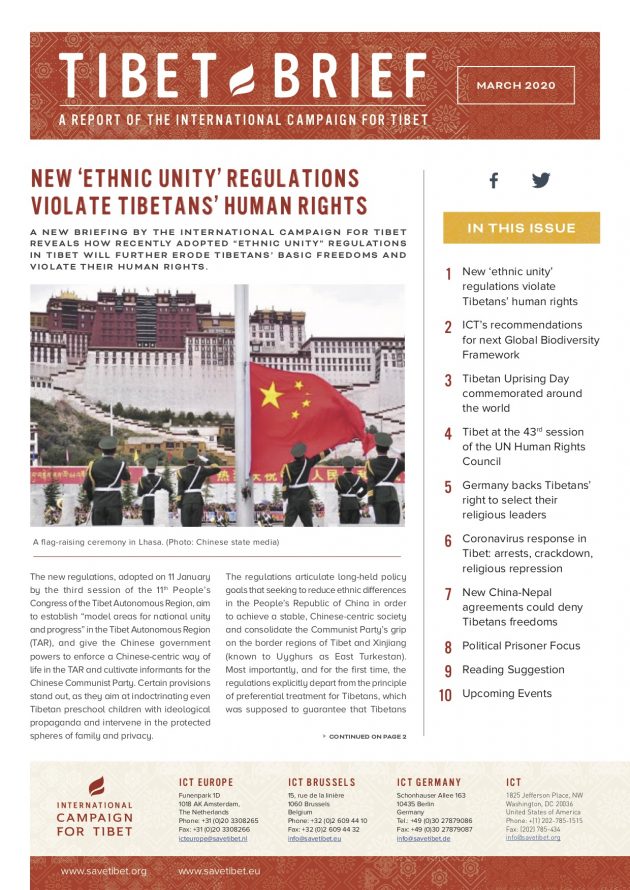 The Tibet Brief is an ICT publication for policy-makers, providing concise information and perspectives on the political, economic and human rights situation in Tibet.
In this edition:
New 'ethnic unity' regulations violate Tibetans' human rights
ICT's recommendations for next Global Biodiversity Framework
Tibetan Uprising Day commemorated around the world
Tibet at the 43rd session of the UN Human Rights Council
Germany backs Tibetans' right to select their religious leaders
Coronavirus response in Tibet: arrests, crackdown, religious repression
New China-Nepal agreements could deny Tibetans freedoms
Political Prisoner Focus
Reading Suggestion
Upcoming Events
Click here to read the Tibet Brief.
The French version is available here.