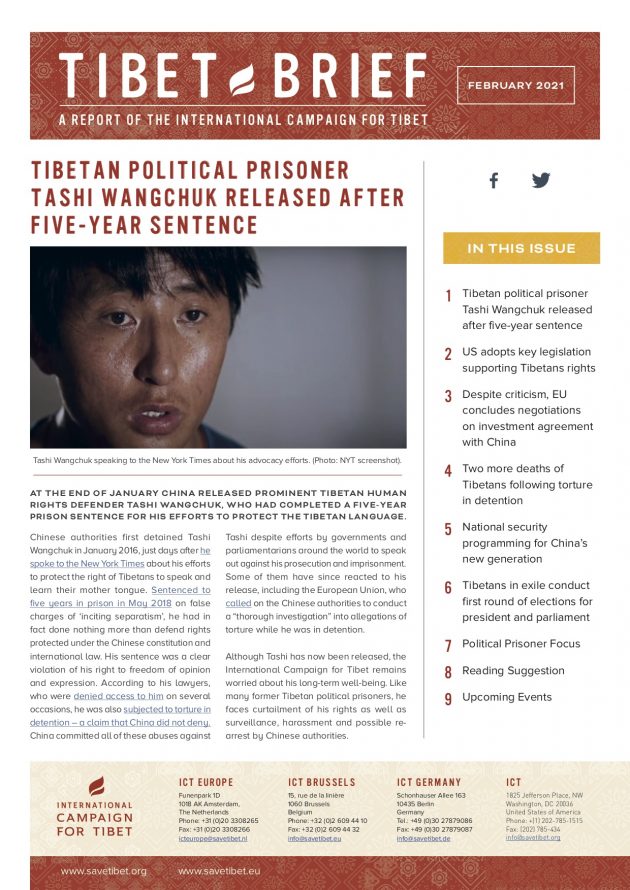 The Tibet Brief is an ICT publication for policy-makers, providing concise information and perspectives on the political, economic and human rights situation in Tibet.
In this edition:
Tibetan political prisoner Tashi Wangchuk released after five-year sentence
US adopts key legislation supporting Tibetans rights
Despite criticism, EU concludes negotiations on investment agreement with China
Two more deaths of Tibetans following torture in detention
National security programming for China's new generation
Tibetans in exile conduct first round of elections for president and parliament
Political Prisoner Focus
Reading Suggestion
Upcoming Events
Click here to read the Tibet Brief.
The French version is available here.