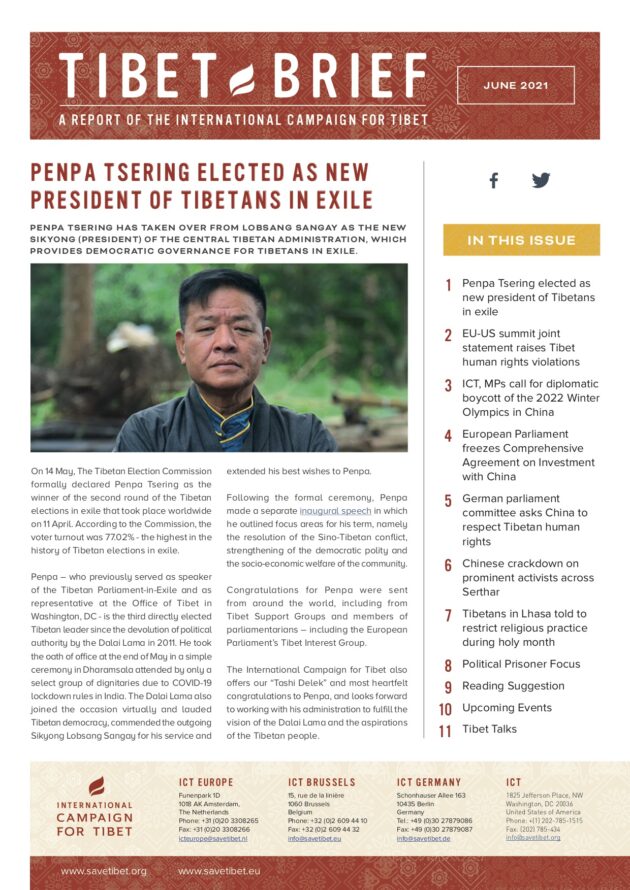 The Tibet Brief is an ICT publication for policy-makers, providing concise information and perspectives on the political, economic and human rights situation in Tibet.
In this edition:
Penpa Tsering elected as new president of Tibetans in exile
EU-US summit joint statement raises Tibet human rights violations
ICT, MPs call for diplomatic boycott of the 2022 Winter Olympics in China
European Parliament freezes Comprehensive Agreement on Investment with China
German parliament committee asks China to respect Tibetan human rights
Chinese crackdown on prominent activists across Serthar
Tibetans in Lhasa told to restrict religious practice during holy month
Political Prisoner Focus
Reading Suggestion
Upcoming Events
Tibet Talks
Click here to read the Tibet Brief.
The French version is available here.