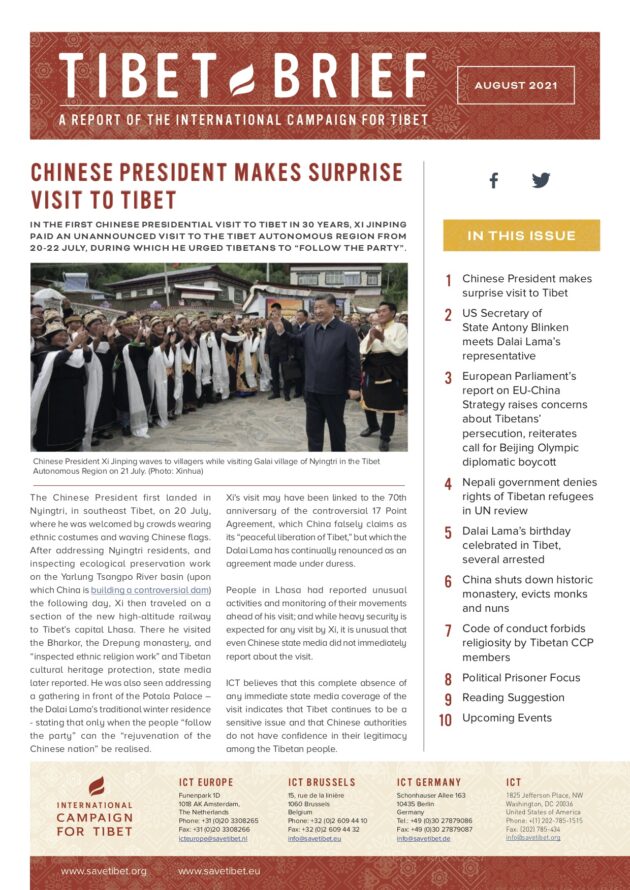 The Tibet Brief is an ICT publication for policy-makers, providing concise information and perspectives on the political, economic and human rights situation in Tibet.
In this edition:
Chinese President makes surprise visit to Tibet
US Secretary of State Antony Blinken meets Dalai Lama's representative
European Parliament's report on EU-China Strategy raises concerns about Tibetans' persecution, reiterates call for Beijing Olympic diplomatic boycott
Nepali government denies rights of Tibetan refugees in UN review
Dalai Lama's birthday celebrated in Tibet, several arrested
China shuts down historic monastery, evicts monks and nuns
Code of conduct forbids religiosity by Tibetan CCP members
Political Prisoner Focus
Reading Suggestion
Upcoming Events
Click here to read the Tibet Brief.
The French version is available here.